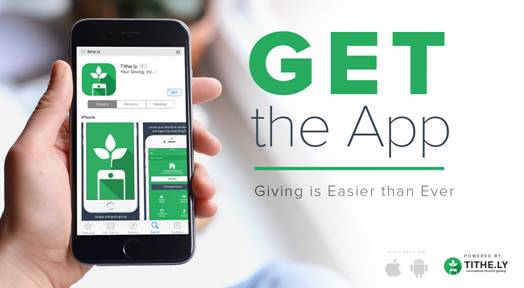 Give online right here, or download the Tithe.ly app!
Giving here:
Click Give
Using a credit card or Visa Debit, enter the information requested
Click give, and you're done!
There are some extra options if you'd like to use them...
Click cover fees if you'd like to cover the processing fees for the church
Click Setup Automated Giving if you'd like your giving to happen automatically
Click remember me if you'd like to be remembered on this device.
Giving in app
Download Tithe.ly App
Create account
Search for Olivet Baptist Church in the "Find a church" search bar
Click Give Now
Follow the directions above for "Giving here"
Offering:
We do have a formal offering during the service but visitors are not expected to give. Please speak to Sandra in the office to arrange for tax receipts. The tax receipts are given in January.
Agape:
We also have a smaller box for our Agape Fund. Agape means love. The Agape Fund givings are not receiptable. The money that comes in goes to a one time need for people in the church or in the community. This is given confidentially.
Please speak to a deacon or pastor if you know of someone in need.