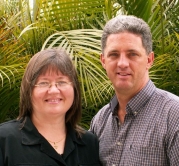 Ken Jolley
Bio:
Ken's ministry focuses on the equipping and mentoring of individuals from the Spanish and English world for service in God's Kingdom globally. This involves teaching, conducting workshops and seminars, mentoring individuals in Latin America and Canada. Ken also serves as head facilitator and trainer for Simply Mobilizing, which provides education and coaching in missions for local churches. In Canada, he serves as the Spanish language coordinator, serves on the Regional Coordinating Team for Ontario, and he trains and supervises facilitators towards their accreditation in the program. In Latin America he serves as a coach for the expansion of Simply Mobilizing in Latin American countries.
Support
Ken in his work to reach the lost.
---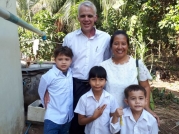 Donnie Sargeant
Bio:
Donnie started with New Life in 2003, and began his patient care ministry about 11 years ago. His official job is Patient Care Coordinator. He oversees the Patient Care Ministry, the Healing Home and any Medical Outreaches or Medical Seminars of New Life Foundation in Cambodia.
We got to know about him via Alice Roberts, (a former member, now deceased). She knew about Donnie and that he had had a terrible accident in Cambodia. He was in a motorcycle crash and was so badly injured that they essentially dumped his broken body into a wheelbarrow and wheeled him off to the nearest hospital expecting him to die. Our church got involved with a major prayer campaign and he was completely and miraculously healed. After that, we began to support him. Soon after marrying Sophea, he visited our church a number of years ago, but money is so short that visits back to Canada are few and far between. When asked , "How long do you expect to serve in missions?" his answer is "Indefinitely".
Here is a completely committed couple who take the words of Matthew 25:35-36 very seriously.
---
Rev. Dr. Nabin C. Singha
Bio:
Serving the Lord as Pastor of Alipur Baptist Church since 1st January 1978 with my wonderful wife Jahanara, the Lord has taught me many lessons. My deepest heart burden is to see many local churches planted in different parts of India. Already the Lord has given us a number of souls in the surrounding villages and we have started about five church groups in the neighboring areas of Alipur Baptist Church. Praise and glory be to His name only!
By the grace of the Lord -"Who is able to do exceedingly abundantly above all that we ask or think"- He used me and faithfully is now using me to lead many Gospel Outreaches in Cachar and in different parts of India.
To me, serving the Lord has been adventure all the way and sweeter every day! Having been in the ministry for over thirty years , I feel like praying to the Lord (like Caleb)-"O Lord, Give me this mountain!"(Joshua 14.12). There are many mountains still to claim.
Alipur Baptist Church
---
Bill & Loreen Kaufman
Title:
Missionary/Chef Manager
Bio:
Bill and Loreen Kaufman are serving at Word of Life. Bill is the Chef Manager while Loreen is ministering with the young families and in other capacities as the Lord leads.
Both Bill and Loreen were born and raised in London Ontario. Loreen has worked as a Early Child Educator and in hotels as a housekeeper. Bill has a primary background in food and food service, working as a cook, an assistant restaurant manager and later as Dietary Manager in the Long-Term Care sector. Bill, Loreen and their daughter Amy attended Olivet Baptist for several years, ministering in many capacities. It was sad to see them go, but it is great to have them back still serving the Lord.
---
Karen Emke
Title:
Camp Cook - Administration
Bio:
In July, Karen was asked by NCEM leaders to leave Pine Ridge Bible Camp and work under the camp directors of Big River Bible Camp on a temporary basis. Karen accepted the direction given to her and is making the transition from one camp ministry to another.
Karen will also continue her ministry work at NCEM Headquarters once a week.
Please pray for Karen.
- That she would adapt to her new responsibilities with God's strength and purpose.
- She maintain a teachable attitude moving forward.
- Wisdom on how best to encourage those she meets on a daily basis.
- God would grant her good night sleeps.
- God would raise her financial support to a level that would allow her to be effective in the word God has called her to do.
Click here
for more information on Karen.
Great missions stories to thrill your heart.
Northern Lights
This was one of my favourites.
Prayer
---
Amy Kaufman
Bio:
Amy is the Camp Program Director at
Sandy Cove Bible Camp.
She is a new addition to the missionaries that Olivet supports. Amy helped out with ministry at Olivet and we are so glad to see her continue in ministry. Please pray for Amy.
---
Jeremy Mullin
Title:
IT/IS Administrator and Special Projects Technician
Bio:
It turns out that God is not afraid of computers. Actually, God is using
technology
to get his "Good News" gospel message to the ends of the earth and Jeremy is a big part in making it work.
Jeremy works from the TWR Canada office in London, Ontario as the IT/IS Administrator and Special Projects Technician. This is a big title for a big responsibility.
TWR Projects
---
Malcolm Postings
Title:
Property Services Manager
Bio:
Malcolm is one of our local missionaries serving at Word of Life Canada as their Property Services Manager. He came to faith in Christ at the age of 17. He and his wife Lois continue to serve Christ faithfully.
Check out the link below for more information on Malcolm and how you can be part of his support team and ministry.
WOL Canada - Malcolm Postings
---
Jonathan Ward
Title:
Associate Executive Dean
Phone:
(519) 376-3516
Ext:
210
Bio:
Jonathan serves in both an administrative position and a teaching position at the Word of Life Bible Institute.
Jonathan has a heart to reach the lost and especially the calling to develop the leadership in new generations needed to move the work of Christ forward.
He and his family call Olivet home and it is a delight to hear the stories of how God is working in their lives.
Follow the link below to find out ways to support Jonathan in prayer or in giving, or both.
WOL Canada - Jonathan Ward
---
New Life Camp
Title:
Fellowship Camp Ministries
Bio:
Olivet Baptist supports New Life Camp because we are part owners in the camp and we believe in camping ministry as an outreach to the lost and hurting.
"New Day. New Start. New Life in Christ!
Above all else, we see the use of this camp property as a ministry. That is, our summer and snow camps along with the retreats are opportunities for us to share the Bible's life-changing truths with children, teenagers and families. The good news of the gospel is that there is a God who created each person uniquely and loves them dearly. All of the pain and brokenness that we see in the world around us is the result of sin, a humanity that has rejected God's perfect plan and tried to do things its own way. We believe that God shows us the way to live in the Bible and that this book has the power to give meaning and purpose to our lives, no matter what age we might be. Through Jesus Christ, we are saved from the power of sin and given a new life and a new hope for living in this crazy world."
Check out this amazing camp.
New Life Camp
---
Heritage College & Seminary
Title:
Christian Higher Education
Bio:
Heritage College & Seminary is committed to delivering excellence in Christian Higher Education through its innovative programming, rich campus life and modern facilities. As you interact with professors and fellow students in the classroom, small groups, chapel, and lounges, you'll experience genuine community and develop lifelong friendships.
Heritage College & Seminary
---
Life 100.3
Bio:
Reaching out to our communities with good Christian programming. If you like music, you will love
Life 100.3
.
Station
Profile
---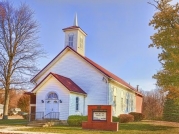 Church Plant
Bio:
Olivet is reaching out to our neighbors in Quebec by being a "Partner" in a Francophone church plant. Check out the Mission's cork board at the church for more details.
Read more about the how you can help
here
.
"Seven Partners for Seven Years equals One Church Plant (7 x 7 =1)
Fellowship National will broker seven partners for seven years for each new Francophone church plant; each partnership shares in prayer, resources, work teams, and financial support.
---